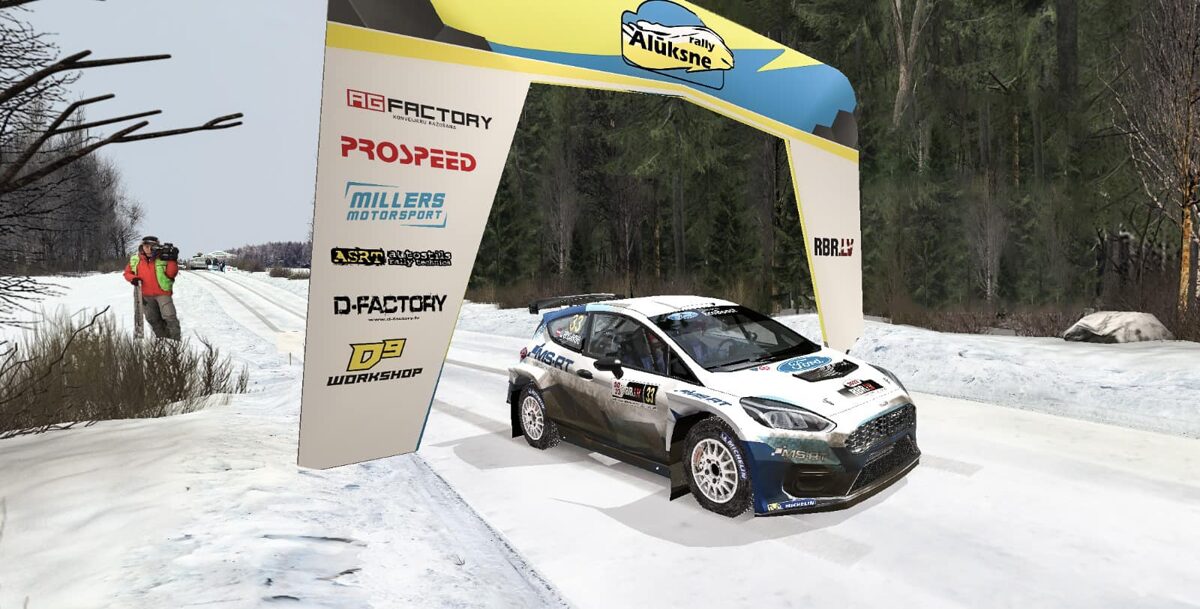 RBR.LV Virtual Rally Cup 2nd rally "Alūksne 2023" has finished with another record!
In very wintery conditions covering Alūksne region, exactly 100 competitors started the battle with stages, of whom 81 got to the last time control, and 49 of those - without using the superrally system for reentering stages after a crash.
Same as 2 weeks ago in rally Sarma, two overall fastest drivers were Ralfs Igaveņš and Rihards Maspāns (VW Polo GTI R5). And same as before, the drama was real!